I Went To My First East European Comic Con. It Was Pretty Nice
I went to Eastern European Comic-Con? How did it go, you ask? Pretty well, as a matter of fact.
Let's start this article with a confession: I'm not that much of a geek. The last Marvel film I saw was Iron Man 2. I've never worn a Spiderman t-shirt. I've seen only the first three seasons of Game Of Thrones (read the books, though).
Sure, I read the occasional comic book and graphic novel, I kind of sort of want to get into Warhammer 40k figurines and I love video games with a passion, but other than that, I'm totally out of the loop when it comes to geek culture. Best case scenario, I'm that lame kind of geek, the one you would see throwing fascinating factoids about the Ardennes Counteroffensive during parties.
So obviously, I'm clearly the most qualified person to write about this year's edition of EECC. Here's East European Comic-Con from the point of view of someone who attended his first con ever.
Disclaimer: I tried to spend as much time as possible in the gaming area (because, you know, this here is a gaming website) but to be perfectly honest, I didn't find it too enticing. Apart from some interesting looking gaming desktops, the gaming area was nothing more than a place where people could hang around, play video games and get free stuff. 
The First Hours
Bucharest is already infamous for its scorching summers, and Saturday (the day that I attended), was no exception. Two tram journeys and some backtracking later, because I forgot my ticket at home like the doofus I am, I arrived at the event a sweaty and anxious mess.
The first thought that popped into my head was ''Look at the size of this thing!''. Mind you, it wasn't my first convention. The last one I attended was Dreamhack Romania back in 2016 which, huge and chaotic as it was, it didn't hold a candle to East European Comic Con.
Anyway, ticket in hand, I attached myself to the intimidatingly long queue. The line went surprisingly fast, and I know this because as I preemptively picked up my phone to complain about the long waiting time, I was already in.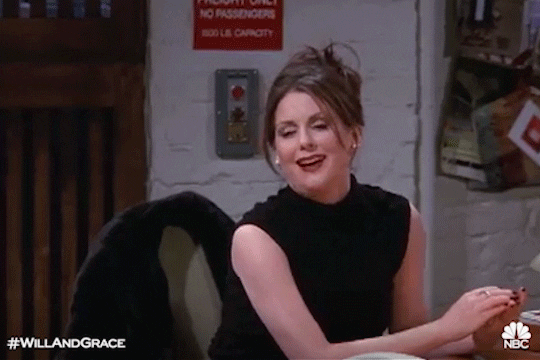 If I was surprised by the size of the thing from the outside, you can imagine how baffled I was once inside. We take this stuff for granted now but 40, 30 years ago, the only events dedicated to geek culture were a few small-scale conventions that only people who were really into the scene heard about. The first edition of Comic-Con, which took place in 1970, had Forrest J Ackerman, Mike Royer as guests, and was attended by 145 people – including a young George R.R. Martin, way before he became famous and made a career out of literary blue-balling. For perspective, that's 600 people less than the average high-school graduating class.
50 years later, geek culture has gained such a huge worldwide notoriety that Jason Momoa, Charles Dance, Sylvester McCoy, Carice van Houten and the freaking Night King are willing to travel to the other side of the world just to answer questions from Romanian geeks.
There are so many geeks out there that certain people have decided that bringing comic books, graphic novels, video games, souvenirs, figurines and famous actors, all into one place, will net them a profit.
So there I was, a sweaty and nervous wreck, trying to make sense out of everything that was happening around me. There were comic books, graphic novels, boring novels, souvenirs, trinkets, consoles, video games, gaming PCs, a thing that looked like a steampunk contraption but was actually an overengineered gaming PC, people in cosplay, people that I thought were in cosplay but weren't because that's how they apparently dress on a day-to-day basis, not that there's anything wrong with that, Welma and Daphne from Scooby Doo, and a pigeon.
After snapping out of my bewilderment, I suddenly remembered that I've always wanted a copy of Transmetropolitan, a cyberpunk comic book featuring a chain-smoking Hunter S. Thompsonesque journalist. They didn't have it. Oh well.
Panellin' Around
After downing a beer and gorging on some fries – by the way, you have to try Romanian street food, it's incredible -, I headed over to the main convention area, where the panels took place. I walked in the middle of Manu Bennett's (Arrow, Spartacus) live demonstration of the time he accidentally choked someone until they fainted during an audition, and looked for a seat close enough to the stage as to actually see the speaker, but far enough as to not appear on camera (I'm shy like that). All I can say here is that I found him super entertaining, and I haven't even watched Spartacus and Arrow.
After Manu Bennett's electrifying speech, Vladimir Furdik, aka The Night King hopped on stage. This was undoubtedly my favorite part of the con, partly because of his adorably awkward English, and mainly due to him being a pretty nice guy overall.
Dressed in a white, long-sleeve shirt, back slick hair and sunglasses, he could've easily passed as an extra in Eastern Promises. He looked like a Russian mobster who came to Comic-Con to ask for protection money and decided to hang out for a while.
The main highlights of the panel were Vladimir Furdik trying to understand the ridiculously specific questions, and him putting ''the'' before every two words. He was genuinely impressed by the fan's attention to detail and the fact that his character was so appreciated. All in all, very nice dude. I wish he were my uncle.
Next up was the wonderful Carice van Houten, the actress who played Game of Thrones' Melissandre. She was equally surprised by the fan's questions, but unfortunately for her, some of the questions were so specific this time around that even she didn't know how to answer them.
Van Houten also revealed that she initially auditioned for Cersei, but the role eventually went to Lena Headey. While it's interesting to imagine her as Cersei, we can all agree that Lena Headey is more suited – or rather, she has the face of a Cersei. You all know what I'm talking about. That smug expression we've all loved to hate for all these years.
Cosplayin' Around
With the panel shenanigans over, I head out in the (still) scorching heat. Now, the heart and soul of Comic-Con is the cosplaying. While the San Diego Comic-Con usually steals the spotlight in this respect, the Eastern European Comic-Con, too, featured some great examples of intricate cosplay costumes.
Wrapping Up
This was the gist of East European Comic Con, at least from my perspective. Even for a confessed non-geek like me, it was a pretty entertaining experience that I might repeat in the following years. Until next time.
GAMING NEWS & EXCLUSIVE GIVEAWAYS
DELIVERED STRAIGHT TO YOUR INBOX
In this article we'll be looking at the best medieval games to play in 2020, especially since we're spending more time than usual at home.