Beyond Good and Evil 2 Won't Be At E3 2019
The wait for the swearing monkey continues…
The long-awaited sequel to Ubisoft's cult classic game Beyond Good and Evil, will not be appearing at E3 2019. The developers released a blog post on the game's website, claiming that they would be "focusing on core development milestones" and will not be attending this year. They claim they will be continuing their commitment to the "Space Monkey Program", meaning they will be keeping us updated on the development of the game as it progresses.
I wouldn't hold your breath…
They plan on sharing more news about the game and new gameplay footage "when the time is right" and their next live stream event, where they may show us more of the game, will be happening on June 5th at 6 PM PT. It will be available to view on Ubisoft's Twitch, Youtube, and Facebook pages. The team encourages feedback on the game and plans on keeping us in the know for the foreseeable future.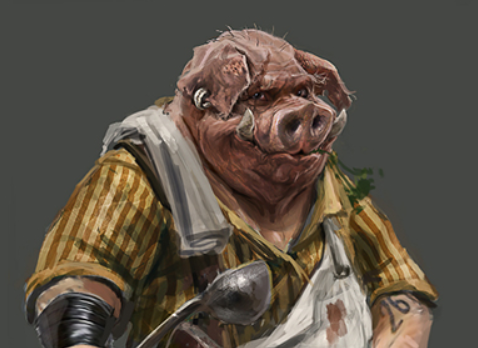 The last Space Monkey Report came to us on December 21st 2018 and showed off 1 hours worth of concept art and gameplay, whilst answering questions from the audience. The game appears to be a sci-fi action RPG game, where you take on the role of a "Space Pirate Captain." You will be able to create and customize your own character and pick from a variety of different races. The game can be played solo or co-op, and will play somewhat similarly to Beyond Good and Evil 1.
However, in April of this year, Ubisoft CEO Yves Guillemot implied that some changes may be made to the game, claiming that they should "move in one or another direction." We don't know what this means for the development of the game, or what changes are being made, but Guillemot remains confident, saying "It's going to be fantastic, I think."
We still have no official release date or even vague idea on when Beyond Good and Evil 2 will be coming out. We also don't know what platforms the game will be coming to, but the development team promise to keep us updated.
GAMING NEWS & EXCLUSIVE GIVEAWAYS
DELIVERED STRAIGHT TO YOUR INBOX
In this article we'll be looking at the best medieval games to play in 2020, especially since we're spending more time than usual at home.